BACKGROUND to this post. I used to contribute to a website squidoo.com. But then Squidoo people decided to close down and asked me to transfer all my stories to Hub Pages. Sadly, I was not able to transfer all of them. This was a blow as I lost all of them. I was also not prepared to write them all over. I could not be in the same mood and spirit. The choice of words and the thought process could not be recreated . The post below is a cut and paste and hence, the reader would note that I have not changed either the tense or the format.
Words of Wisdom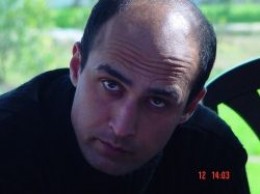 Knowledge and Wisdom
Woody Allen, actor, and director confessed that he was thrown out of New York University for cheating on meta-physics examination. He said he was caught cheating for looking into the soul of the guy sitting beside him. He said that this was a joke he made. The treatise I am going to share with you today is not a joke. It is a fairly large written material written by my son who was bipolar and his story I have already shared on Squidoo and if read in conjunction with that will give this reading a special meaning and understanding. Read Here. The words which swirled out of Moody's mind was at the time when he was passing through a highly elevated bipolar condition. Bipolar's also fell in love, and when they have a fierce and passionate ability to express themselves, you will be able to see clear reflections of pearls of wisdom which flow in their writings of the subject matter. When I was studying in high school a long time ago as part of out English literature curriculum we studied E.M. Forster's novel " Where Angels Fear to Tread." It is about falling in love. This novel has been named from a proverb by Alexander Pope an English Poet and it was " Fools rush in where Angels fear to tread." The context of my lens has a bearing to this quotation. It is said that wise men do not fall in love. It is also well known that this phrase has been used many times by different scholars, writers and critics. However, in my lens, this connection may not be excessively visible in those exact words of the quote, nor I think was my son Moody making any connection when he wrote it. I am with the benefit of hindsight as well as being his father find it convenient to do so. I am not saying he was a fool. When this quote was coined fool was not considered a derogatory word as it is now. For the benefit of those who may not have read the poem I would only quote last six verses of the poem by Alexander Pope to put it in the right perspective: Name a play and he's the Poets Friend, Nay sow'd his faults – but when would poets mend? No place so Sacred from such Fops is barr'd, Nor is Paul's church more safe than Paul's Church-yard; Nay fly to Altars; there they talk you dead; For fools rush in where Angels fear to tread. The following 3 modules I will share Moody's take on Wisdom and how he felt troubled in the following module. Gives a clear view of what was going on in his mind; a bipolar mind. Please bear with the length of both I would benefit from a maximum permissible limit of the modules.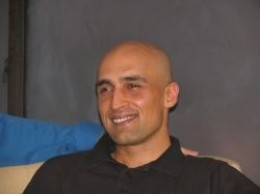 Meaning of Wisdom by a Bipolar Mind
Wisdom
My son MOODY's favourite word was Wisdom and I will quote it here before you start reading his thoughts. These words are also inscribed on his Grave Stone in his eternal resting place
"Wisdom is my most favourite word and to spend life seeking reverence for it is of loss none but being lost to a life most sublime. It is mostly overgrowing troubled tooth for all human beings ever since, but, surfaced only in the best philosophical mind"
Wisdom
A profound word to find but attire is full description
Speak it softly so others may understand and if audience is not audible then know that you have some wisdom to find in yourself before being misunderstood without full wise consideration
It has no similar meaning to be understood but is all meaning within to spring right from the man he who must speak only his inside
You will not hear ever wisdom be spoken in your manner till you have heard all that is meant to have said
There is immense irony about being able to see it wisely and if explanation is not laconic then wisdom has not rendered anything
Wisdom has part what distinguishes man and whole that made him distinct but to avail are both must still not be dismayed
If you wish to feel wisdom entirely then life is not as easy because a lot went comfortably till came wisdom and shouldered your entire burden
It will sleep like an atom residing for centuries in the nucleus of man's one small blood cell but fires only for some when time is right but to remain forever awakened
You cannot live its form to be sensible because wisdom knows how to empower itself to relive your life wisely and once you have seen how wise visualizes a way then astray cannot your foresight from it
For if you see what others cannot say then must speak it but surrender not credit to have reflected wisely of someone
You cannot pluck the fossil of wisdom from mind and resilience is to drown in more trouble till you reconcile to accept that it exists with extreme resistance
Wisdom then is meaning that man makes and gives all meaning to further his endeavors to wise ends
It includes everything with no vice for men, spoken without hesitation and, said to everyone
Seeing clear is one step to climb its stair and to share its pinnacle is man wise dissipating heightened wisdom again
If there is no wisdom then life is without avail and achievement is wisdom not worthy and meaningful when use is least in this world or if there is life next
Wisdom then elongates the expanse of circle to inclusion but bother none if effects remain invisible since you pass it wisely without withholding to the carried lesson because wisdom needs love only your observation
If your attempt is to manifold wisdom then argument your discussion without care of well-deserved reputation, count not what has wisdom recollected but time you have spared to think over it and then take account of what you were negligent than to have been thoughtful
Wisdom is light, of all truth but it takes no flame from it because wise in itself is the enkindled truth. You might differ truth to have felt it bitterly but if you had it your way then wisdom knocks not the door of opinion with that you differ wisely
You can say the unseen by seeing the difference in existence of something and when you have succeeded the seeming complexity then you have wisely dealt the simple, knowable, favors outcome from all available and when seen wisely the hidden is bound to unveil your wise appearance
Wisdom is then age to have reasoned what has bygone before you and to see what must be done and that must mean only in time to come
The eye begins seeing the wise among things and reason start to probe grounds to gain favor and give further wisdom
Does wisdom then not proceed one more time after reasoned its reason wisely?
Wisdom is to emerge over learnt possibilities and head forward by becoming learned and discern all acquired answers like does the unlearned
The wise must need passion to put efforts for plentiful wisdom because passion is putting life to test for wisdom.
Life is not tumult to seek importance for wisdom because a life rested is time wasted without given any good to anything wisely
Be wise to act with anticipation such as if your act is none other but only to have performed without emotive acts and to choose what renders not damage but is the best only available choice
And thereon to cherish every act wisely and worrying not the sum existing beyond its source
Say what speaks sensory but hear everything that is seemingly wise so that if wisdom is there then it should flow by passage as words its way
Wisdom is not to imagine the best of words but to cease loose time not to have lettered wisely
Wisdom is dialectic with no numbered multiples but has discoursed men from time since Socrates
If you think wisdom need no explanation then wait just a few, more seconds
Wisdom is unlike repented over anything but more like what you live up to own
And then if you are a man hospitable then treat not wisdom as guest over for a while but as if you waited for ages impatiently to give away your sole entitlement to it
But it is importance, which is not envied but brightness that becharms even who is blinded of knowing wisdom
If you ever find yourself amid moments to figure out the wisest way then know if when there is no option there subsists this way to figure wisely another one
Then wisdom is existence of what is concealed right before you and steals your attention when you did not care much to take care of it
But care is not the person wise because worrying deprives initiative of one to acknowledge having thought of wisdom
It is lesson indeed tough but so is life since unaware is man what to expect next
And what to expect from expectation when wisdom is sufficiency in being content within yourself
It is not seeing the satisfactory when self-satisfied but to seek the stimuli external to us
Wisdom is to think of course in possibilities but reducing fullness from probable
More wisdom then gets carried away and to stress rapidly is not the necessary advance to it
Then patience is more thorough pursuing wisdom because it has more thoroughness to seek resources To speak thoughtfully but only after given thorough thoughts over it
Wisdom is all full passage saying whatever without the need to say it and what of need if wisdom is not all aim within
Then wisdom is always less because it says too much for itself and takes a while to understand
When contribution is suggestive then desired is wisdom in conscience for the sake only to understand
So if you think that wisdom is the thing stated simple then you have reduced its precision because it is just when you thought the difference between fact unstated that wisdom was drawn upon a bigger statement because difference among things is finding wise facts but also deliberating their varied effects
Wisdom is to symbolize every stationed matter but without waving from your signified position Wisdom is pain devoid and wantonness taken but to see signifying the relative fragments
Wisdom is to change in a causal chain for chances undertaken and to have brought about improved changes
It is traveling farthest for conclusions but knowing how further is the unknown in things
So wisdom is seeking logic of facts but dealing raw to refine its matter but redefined repetitively
Usage subsists none use unless wisdom is the ideal produced by dealing unconditionally every condition wisely dealt
Wisdom is my most favorite word and to spend life seeking reverence for it is of loss none but being lost to a life most sublime
It is mostly overgrowing troubled tooth for all human beings ever since, but, surfaced only in the best philosophical mind